The ability to ask well-structured open-ended questions is important. Open-ended questions help us to draw out opinions and thoughts from individuals and groups. It's a skill one can develop, especially for leaders seeking to create an open culture focusing on coaching and support.
What is an open-ended question?
Open-ended questions start with "why?," "how?," and "what if?" Open-ended questions encourage a full answer, rather than a simple "yes" or "no." Closed-ended questions can be answered with "yes" or "no." Open-ended questions and closed-ended questions can be used together in order to create fuller answers from respondents.
How to create open-ended questions
Here are some tips for asking open-ended questions:
Be genuinely interested in your audience. A genuine curiosity will help you to create open-ended questions that are meaningful and will help you to reach your goal or get the information you need. When writing your questions, spend time thinking about what you would really like to know from your respondents.
Generally, questions that start with 'what' are good, non-biased open-ended questions. For example "What did you think of today's workshop?" or "What would you like to learn more about?" give the respondent the opportunity to answer without being influenced by the person asking the question.
Questions that start with "how" are good for understanding the thought process of the respondent or how things were done over a period of time.
Pro tip: While "why" questions are in fact open-ended, they can often trigger a defensive answer from the respondent. For example "Why did you do that?" sounds accusatory, whereas "What did you use as the basis of your decision?" does not.
Open-ended question example templates
The open-ended question type in Mentimeter can be used in any number of ways. Here are a few examples of Mentimeter open-ended questions in action, that you can add directly to your Mentimeter account and use them at your next presentation.
Onboarding presentation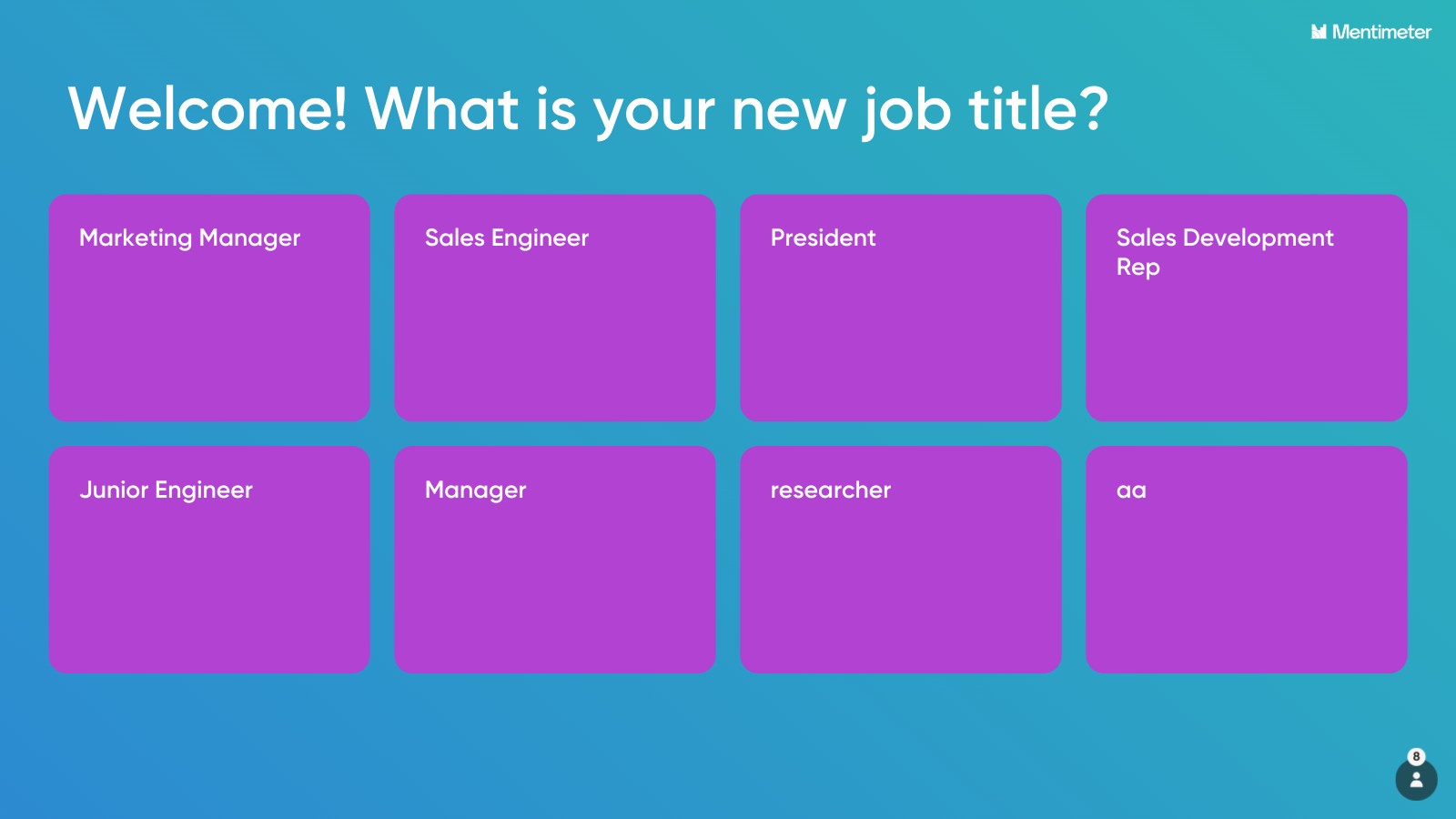 New Employee Onboarding
Test knowledge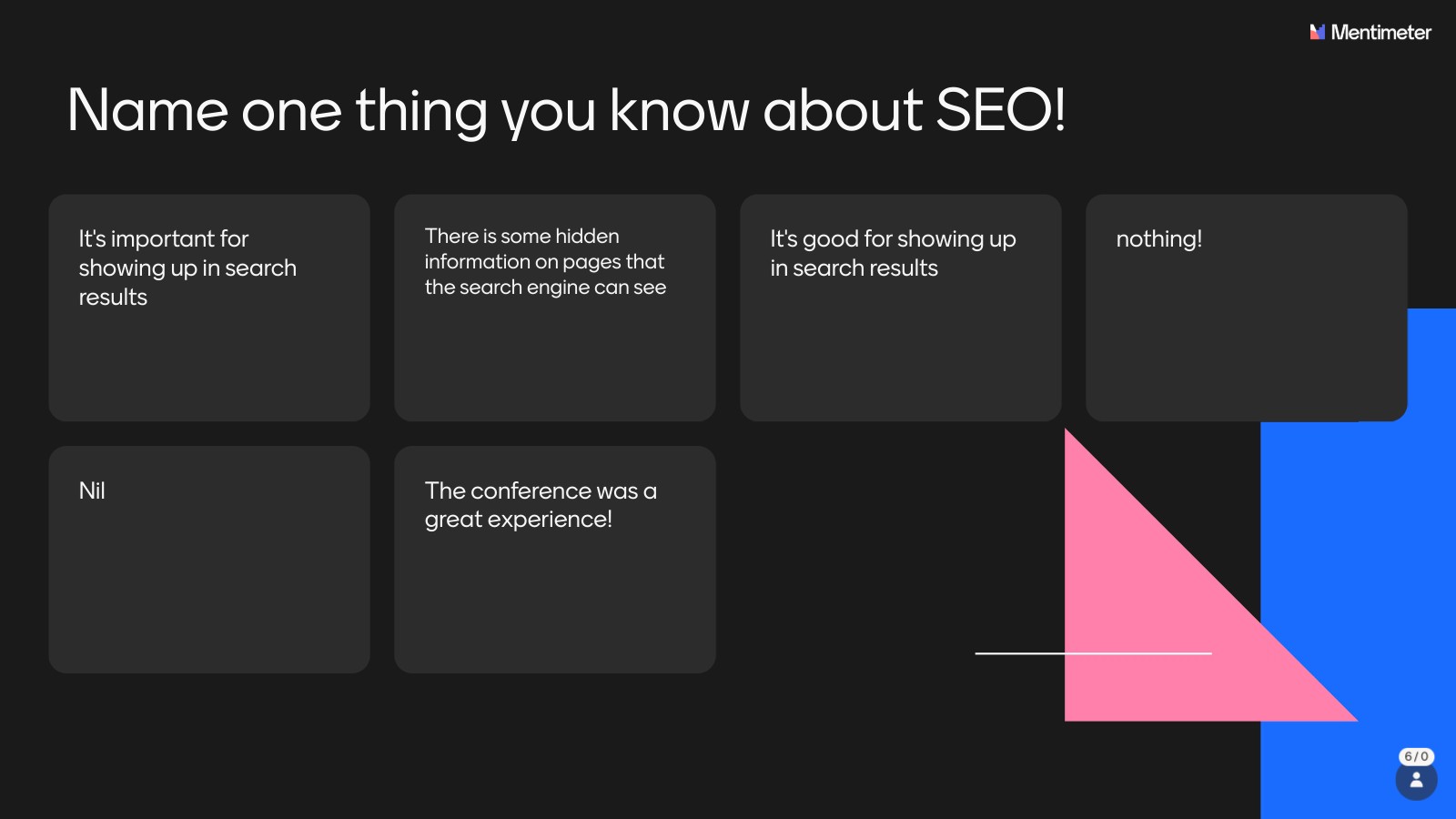 Interactive and Engaging Training Session
Formative Assessment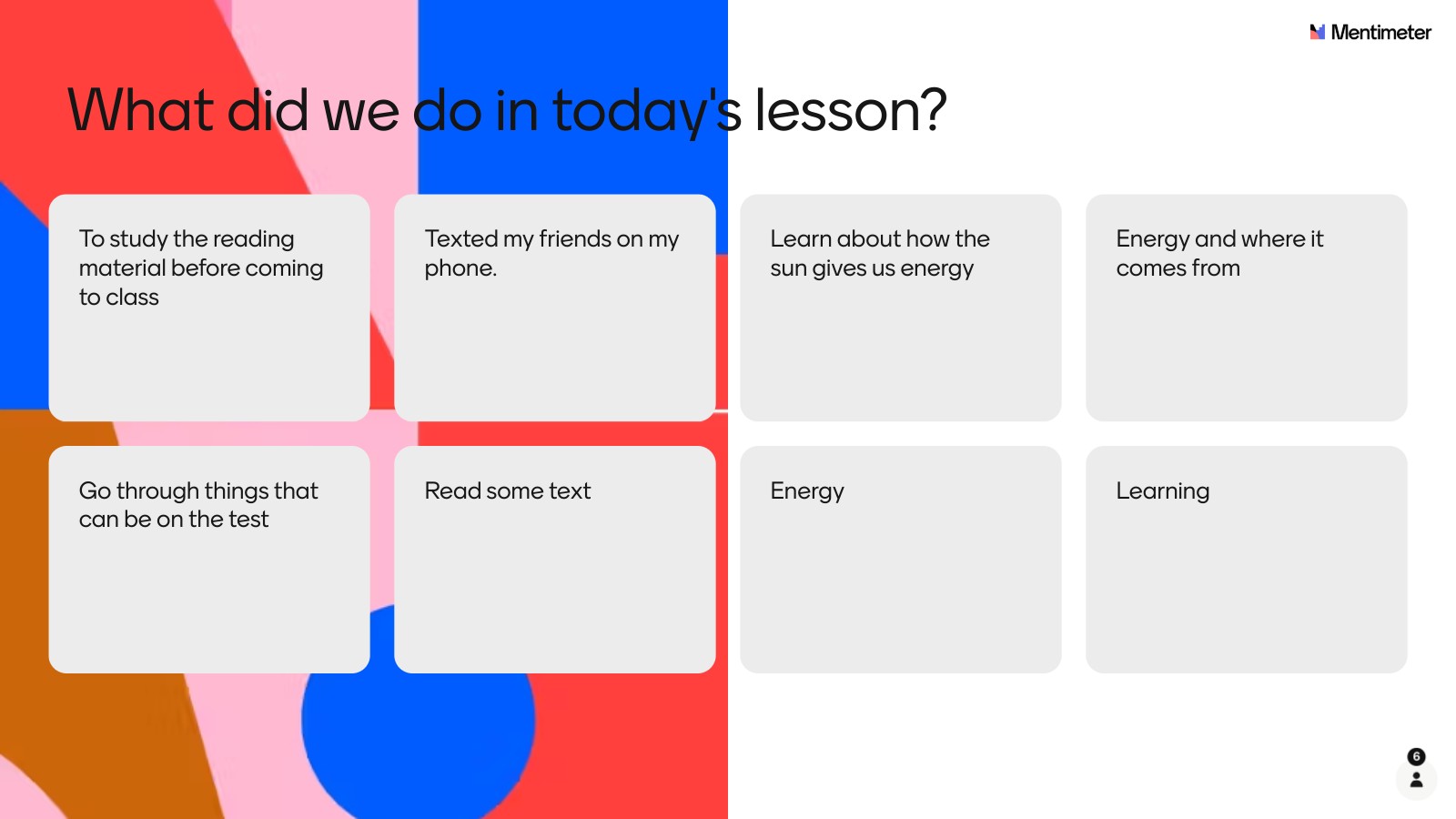 Formative Assessment With Open Questions
Notify me about new blog posts