Icebreakers may seem cliche and you may immediately think they are boring and awkward but using a tool like Mentimeter to facilitate the icebreakers takes the hassle out of it and all answers are anonymous.
An icebreaker is an activity designed to welcome attendees, students or an audience and get them relaxed. They can help introduce a new topic, kick-off the session or lighten the mood in a fun way. Icebreaker questions are great to introduce students to one another, find out some fun facts and help to start a conversation. Using icebreaker questions is a great way to encourage students to get to know each other and the teacher better and they can be used and adapted to almost any situation.
All of the templates are free and ready-to-use, just add them to your account to start presenting or add your own personal touch to the templates. You can reset the results so that you can use the same presentations multiple times. To add even more slides to the presentations you can upgrade your account or you may qualify for an education plan. 
Word association using word cloud
Choose a subject, it could be something educational or perhaps a completely random topic. Ask the student's what words they associate with that particular topic and get them to enter their words into Menti.com. Create beautiful visualisations in real-time from your student's inputs with a word cloud. The younger students will love to watch the word cloud grow and the most popular words appear larger. Older students will get inspired by their peers ideas.
Word Association
This or that
'This or that' is a fun icebreaker to see what your students have in common. The more random the options the better and the funnier for the students. To make this icebreaker work the question must be a 'yes or no' or would you rather kind of question with only two answer choices.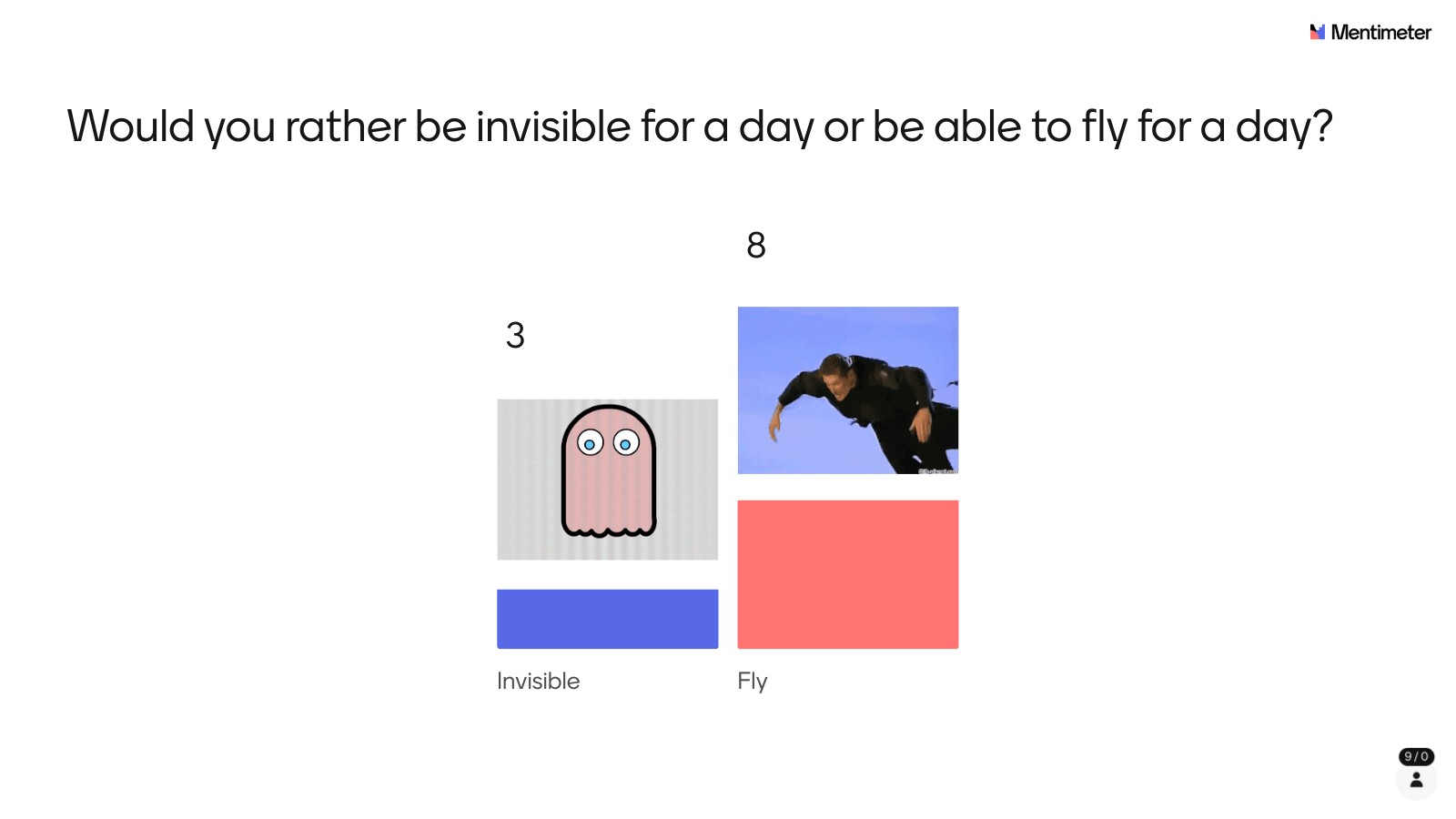 This or that
Two truths one lie
The name says it all, give the students two truths and one lie and they have to choose which one is the lie. It is a fun way to find an unusual fact about their teacher and they may even be shocked to find out their teacher has skydived or scuba dived with sharks. It could also be used as a fun way for students to introduce themselves to the class.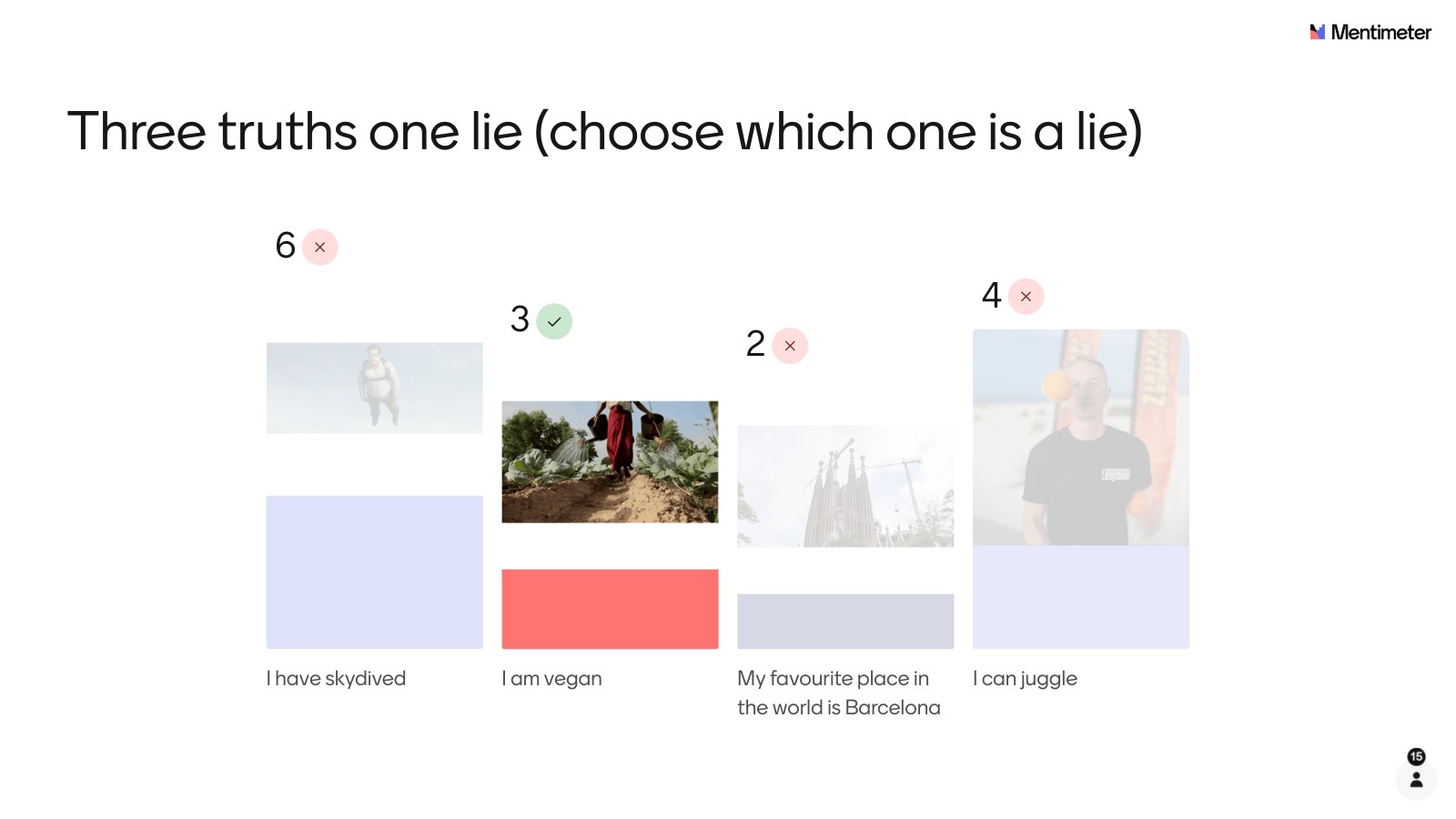 Two truths one lie
Random icebreaker questions
Junior School Icebreakers
If you could be an animal, which animal would it be?
What did you eat for breakfast?
High school/University Icebreakers
If you wrote a book, what would it be about
If you could go back and tell your younger self one thing, what would it be?
If you had $1 million to donate, what would you do with it?
Who is your role model and why?
Get to know your.. teacher/lecturer quiz edition
Create some friendly competition and see who comes out on top with a 'get to know your teacher' quiz.
School edition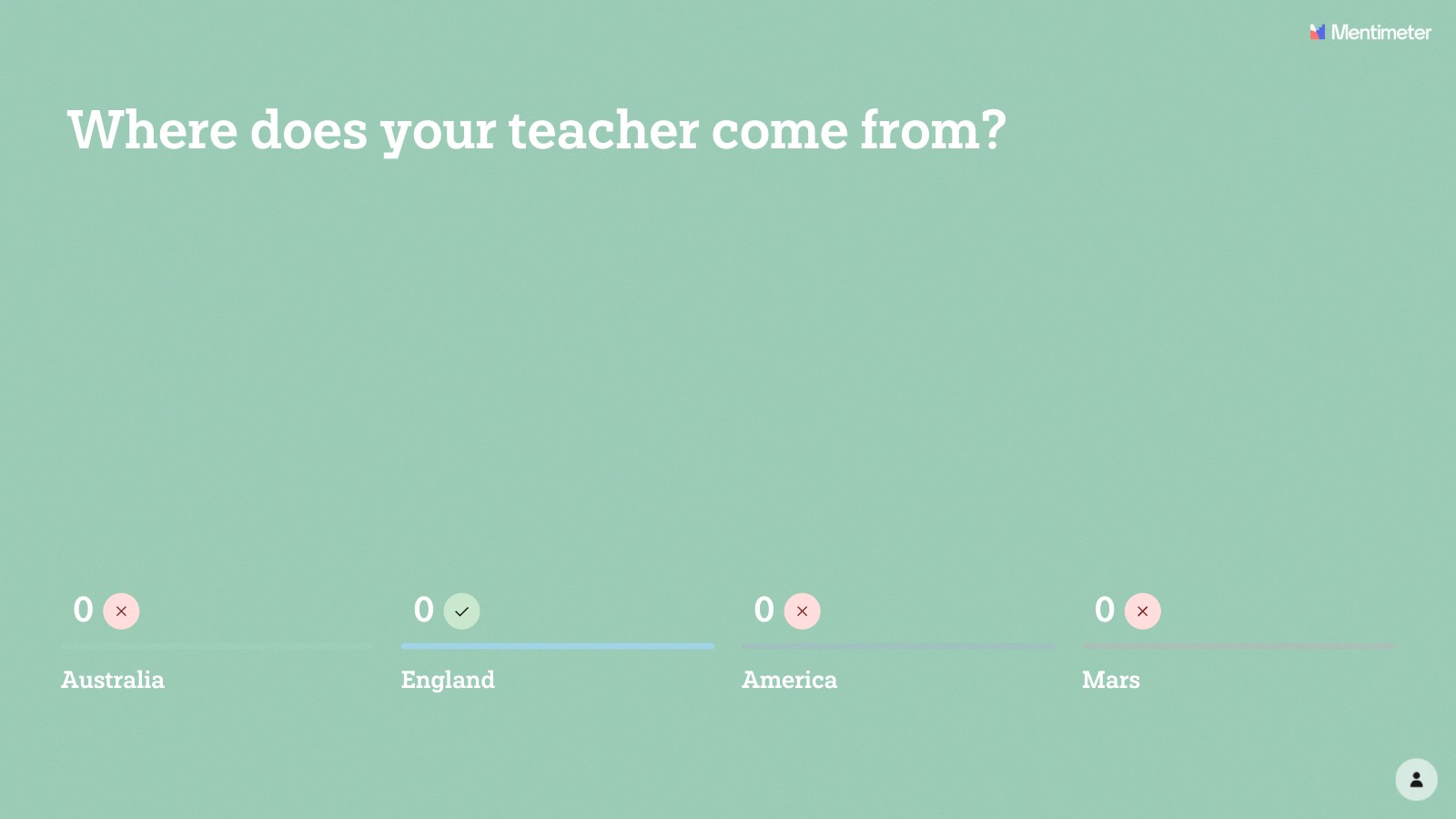 Get to know your teacher
University edition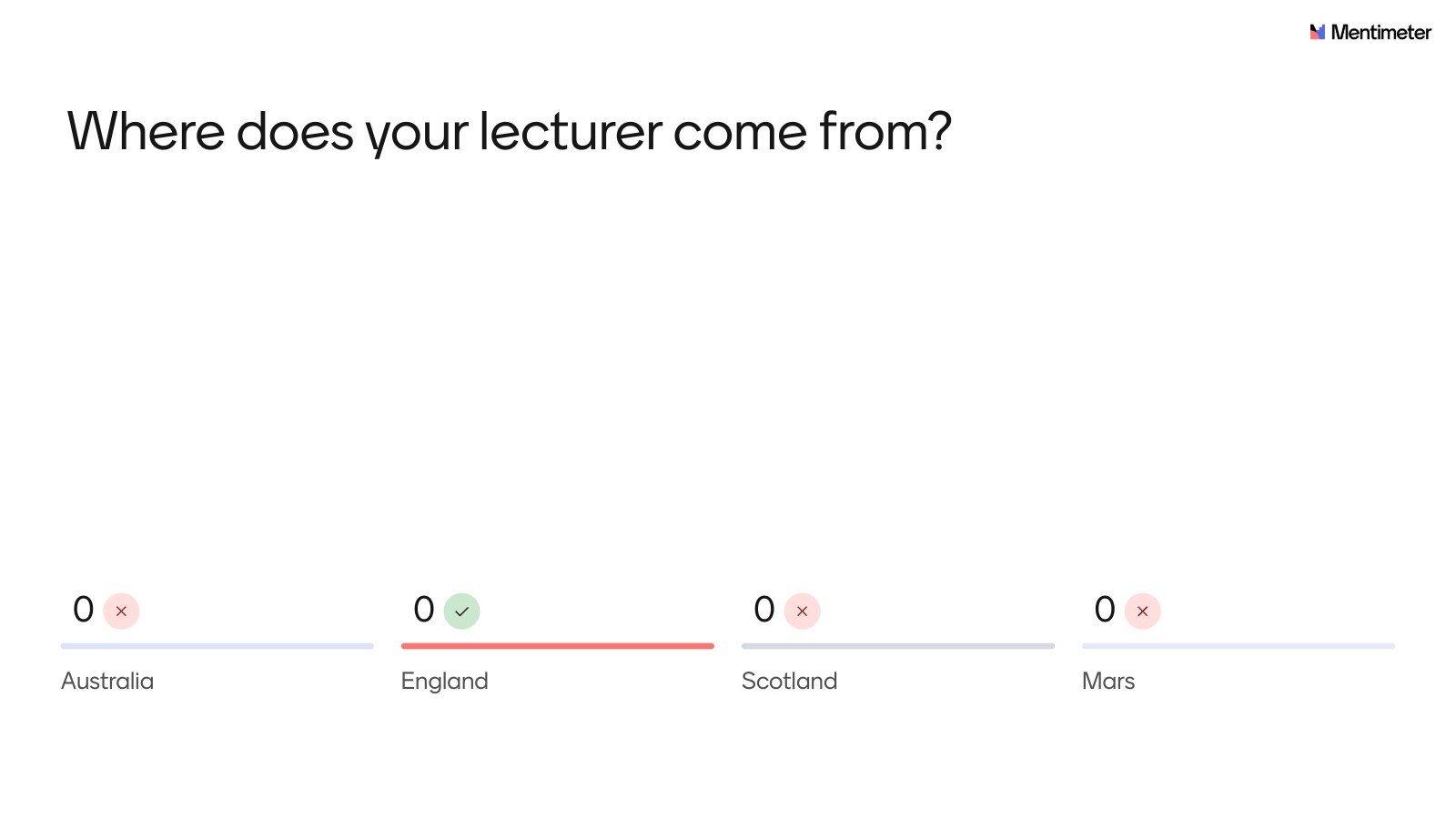 Get to know your lecturer
Get some more inspiration on how to use Mentimeter in the classroom with these ready-to-use templates.